Which U.S. state gets the most phone spam?
Although Oklahoma is the 28th most populous state, it has the dubious distinction of having the highest spam rate in the United States — just under 25%. Residents of Oklahoma receive an average of 12 spam calls per month. The only good news is that most unwanted calls are nuisance calls rather than fraud calls.
That's just one of the insights from Hiya's Q2 2023 Global Call Threat Report. The report compares rates of both nuisance and fraud calls in 39 countries worldwide. And, for the first time, the report includes US state data, highlighting the top 10 states with the highest spam rates.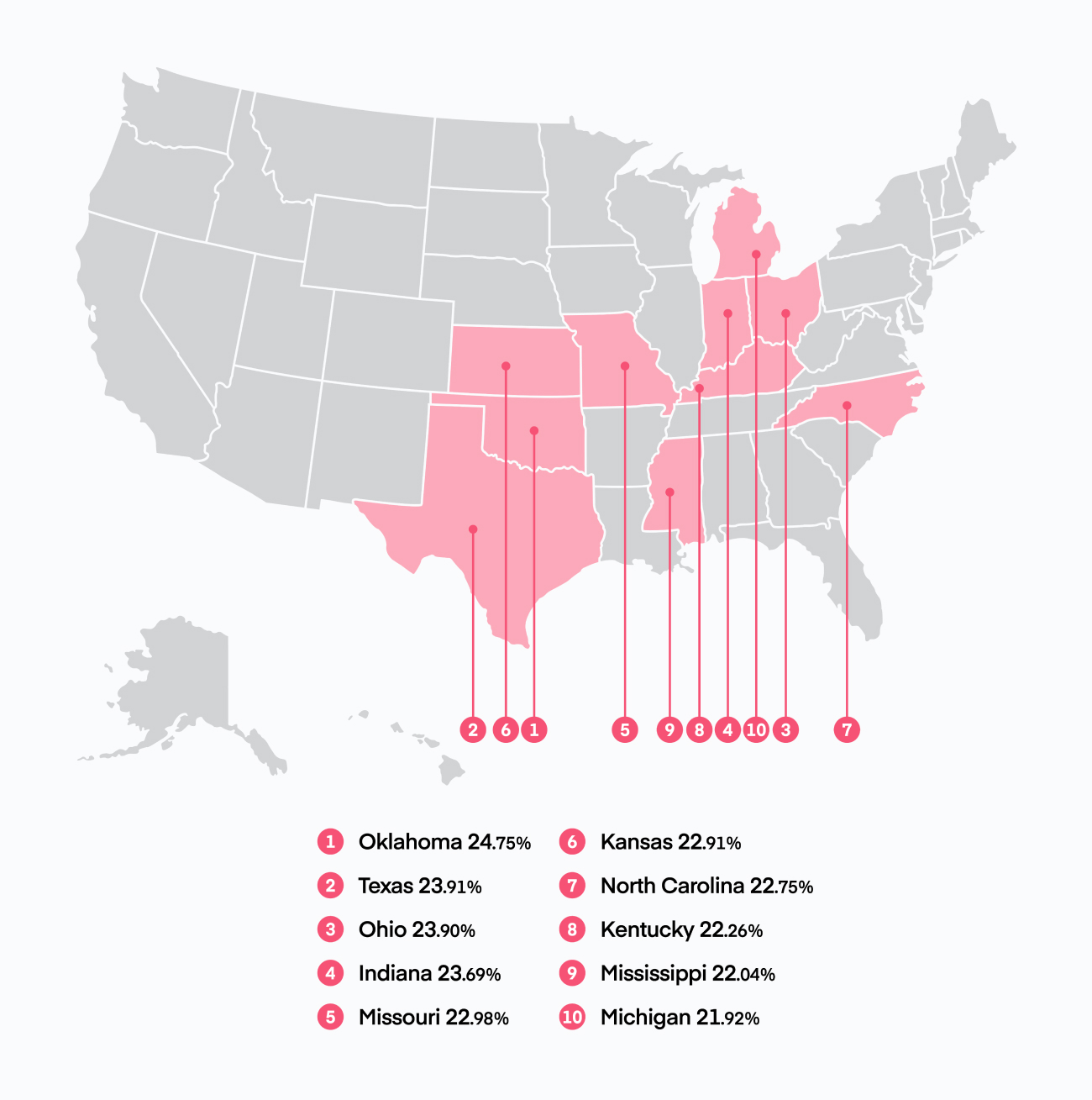 The U.S. states with the highest percentage of phone spam per capita.
Nuisance calls make up a majority of unwanted calls
Hiya defines spam as any unwanted call. Unwanted calls are broken down into nuisance and fraud calls. Nuisance calls are unwanted, but they're not illegal. Fraud calls are unlawful, unusually intending to steal money or personal information.
Below are nuisance rates for the top 10 states.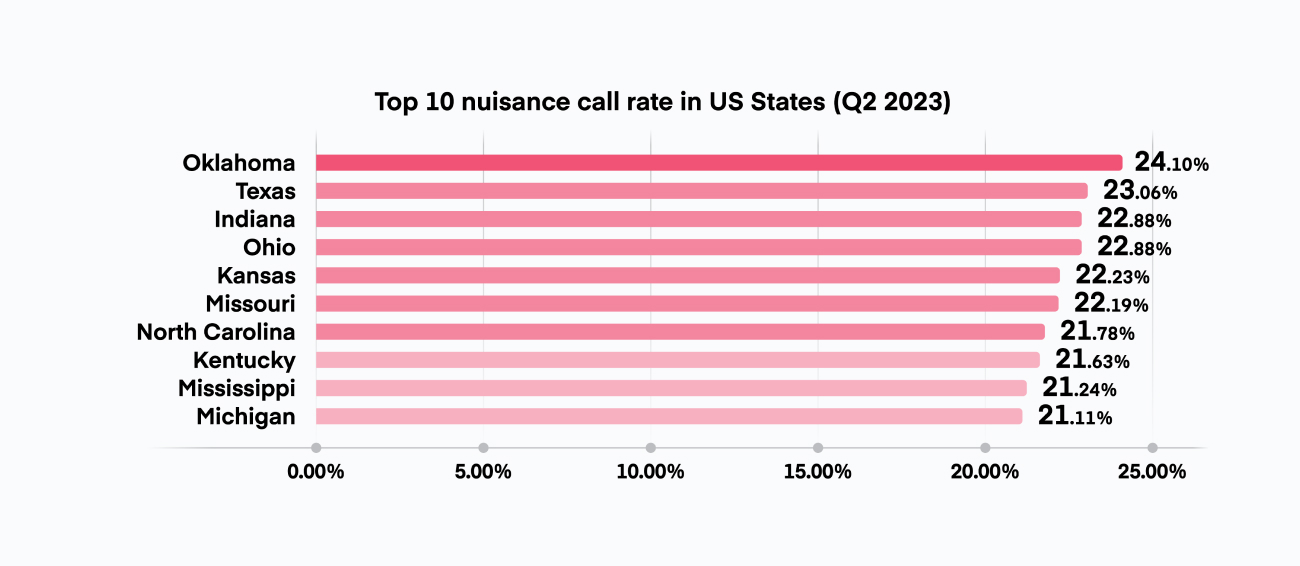 Connecticut is #1 for fraud calls
While Oklahoma tops the list for nuisance calls, Connecticut gets the highest percentage of fraud calls. California and Ohio follow that. In each of those three states, more than 1% of unwanted calls are fraud — which is still a relatively low rate compared to other countries in the report.
Key findings globally
Globally, key findings from the Q2 2023 Global Call Threat Report include:
Fraud rates increased in 30 of the 39 countries examined in the report.

Chile leads the world with a spam rate of 56.9%.

Spain has the highest spam rate in Europe.

The UK has the highest proportion of fraud calls in Europe.
Download the Q2 2023 Global Call Threat Report
Methodology
This is the third quarter in a row that Hiya has published the Global Call Threat Report, which allows for comparison. Data is based on calls traversing Hiya's voice security network, which includes Samsung Smart Call-enabled devices and the Hiya mobile app.
U.S. spam rates mentioned above are per capita, based on the number of residents in each state. U.S. data comes only from the Hiya mobile app, from users who have provided their U.S. area code. States with fewer than 1,000 active users were not included.
Hiya defines spam calls as unwanted calls, both nuisance and fraud, from someone not in an individual's local address book. Nuisance calls are not illegal, while fraud calls are specifically meant to steal money or personal information.
You can download the report below.