For the first time, Hiya was represented at Futurecom, Latin America's largest B2B trade show for the connectivity industry. The three-day event in October brought together more than 250 exhibiting brands, 30,000 visitors, and 800 speakers. Held in São Paulo, Brazil, the theme for the 23rd edition of Futurecom was "Connecting the Interactions – The era of connected data, people, and business interaction."
Hiya shared a booth with GoSat, a Hiya partner that provides telecommunications solutions for contact centers and companies in Brazil. At the booth, Hiya showcased its branded caller ID solution, Hiya Connect, and introduced attendees to its call protection service, Hiya Protect.
Experts discuss telecom security
In addition to Hiya's presence at the GoSat booth, Hiya's Director for Iberia and Latin America, Mariano González-Cayuela, was part of a panel discussion titled, "Cybersecurity for the End Consumer and the Social Role of Telecom." The discussion included seven experts from various companies focused on security solutions to rebuild consumer trust.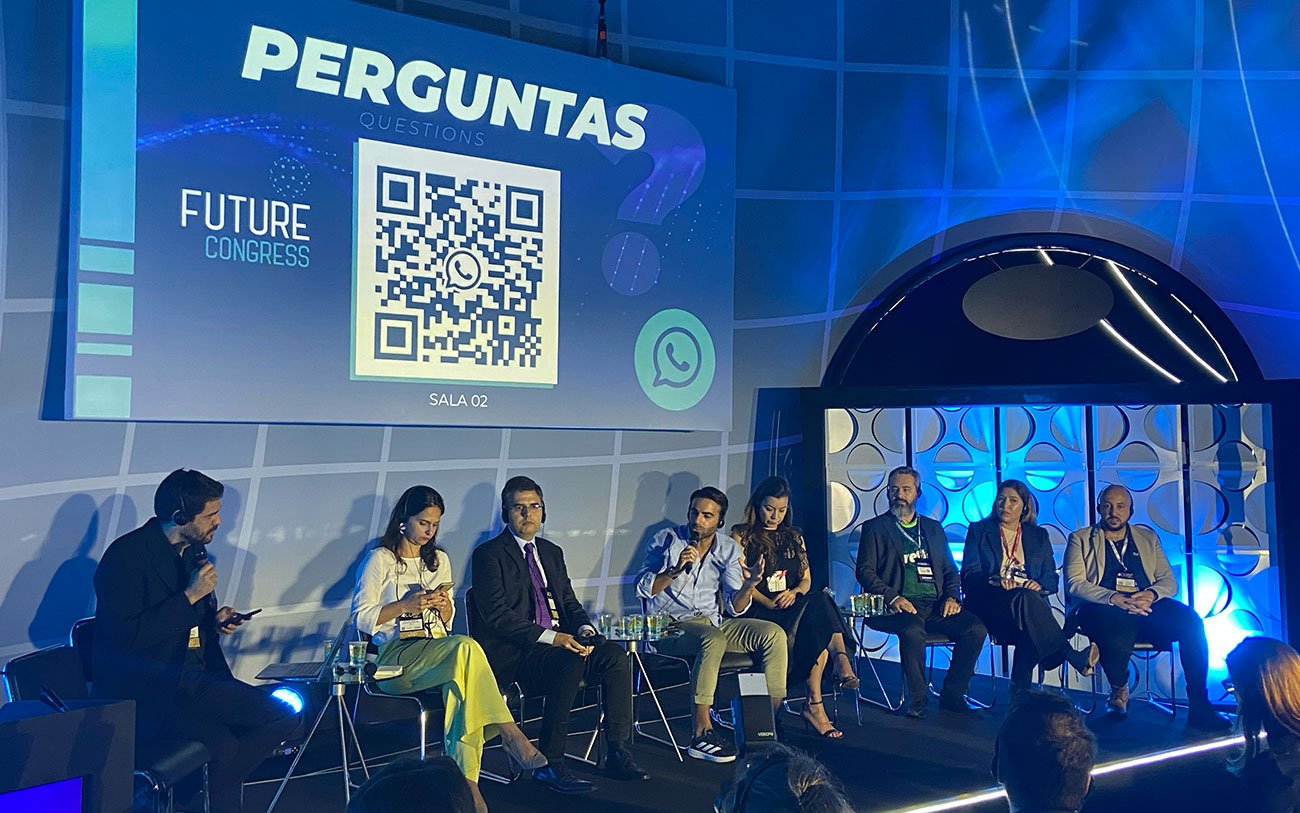 Hiya's Mariano González-Cayuela (center, with microphone) was part of the panel discussion "Cybersecurity for the End Consumer and the Social Role of Telecom."
González-Cayuela provided details about the spam problem in Brazil, as Hiya's data shows that nearly half of the calls received by Brazilians are spam, and just under 10% of those spam calls are fraud. He explained how Hiya's call protection service fights back against both fraud and nuisance calls, and how Hiya's branded caller ID can improve answer rates and customer satisfaction by identifying the call with business name, phone number, and reason for the call.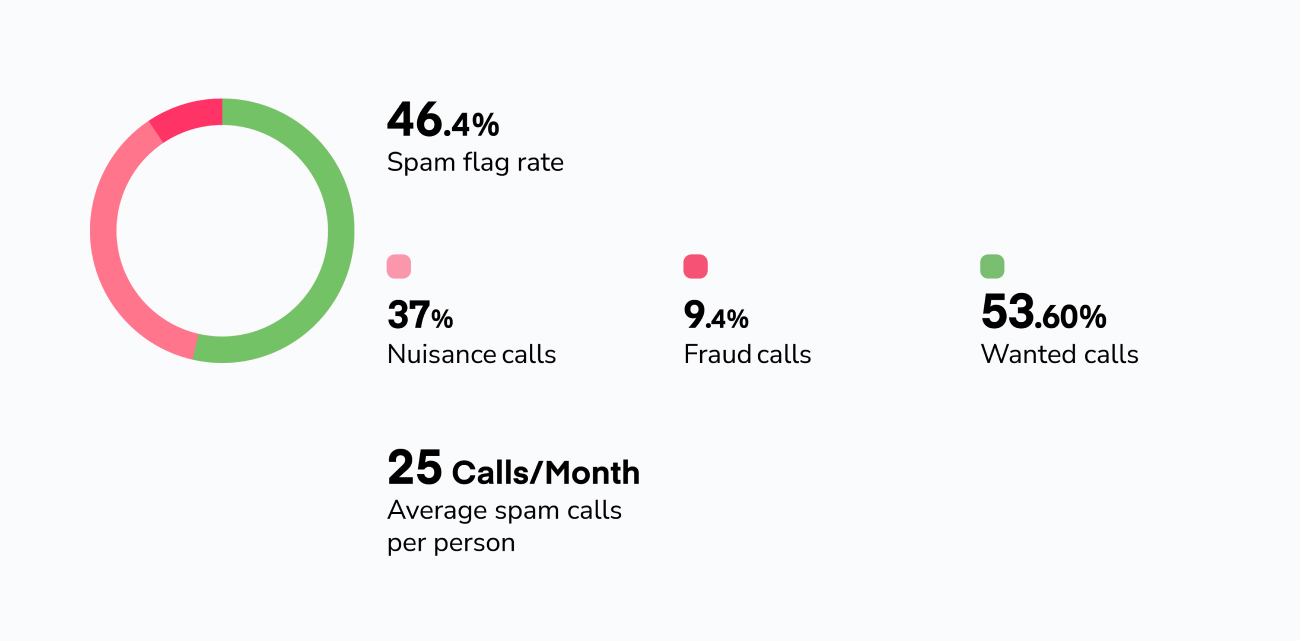 Nearly half of the unidentified calls in Brazil are unwanted, as seen in this graphic from Hiya's Global Call Threat Report.
Has spam killed the phone call?
At the tradeshow booth, González-Cayuela and GoSat's chief technology officer were interviewed by a roving Futurecom reporter, where they were given a chance to explain their product offerings, as well as their vision for the future.
Hiya's Mariano González-Cayuela (right) and GoSat's Rogger Faioli are interviewed at Futurecom 2023 in Brazil on Oct. 4.
González-Cayuela told the reporter about a comment he received during the Q&A following his cybersecurity panel discussion. The comment from the audience member simply stated, "Spam killed the phone call."
"I replied I disagree," said González-Cayuela. "The phone call is in the hospital. It's suffering. It's sick. But we are here to restore trust, and if we work together with the industry, we will achieve it."
Learn more
Want to learn more about the global problem of phone spam? Download Hiya's most recent Global Call Threat Report. It highlights spam flag rates in 39 countries worldwide and compares fraud and nuisance call rates in the Americas, Europe, and the Asia/Pacific region.