Enterprise Connect brings the customer engagement industry together to share ideas and showcase new talent. This year the event ran from March 21st - March 24th, 2022 and took place in Orlando, Florida. If the sunny weather wasn't enough to put you in a good mood then the gathering of minds certainly did. It was wonderful to see people totally engaged with one another, talking about all the latest and greatest trends in the industry.
Hiya loves talking with, and learning from, new businesses and innovators in the industry; we even had our own booth showcasing branded caller ID. Enterprise Connect gives us new ways to stay informed and stay connected with our customers. The days were filled with informative events focusing on hybrid work, user interface, and the customer experience. The importance of industry leading technology and employee engagement were at the forefront of many discussions this year.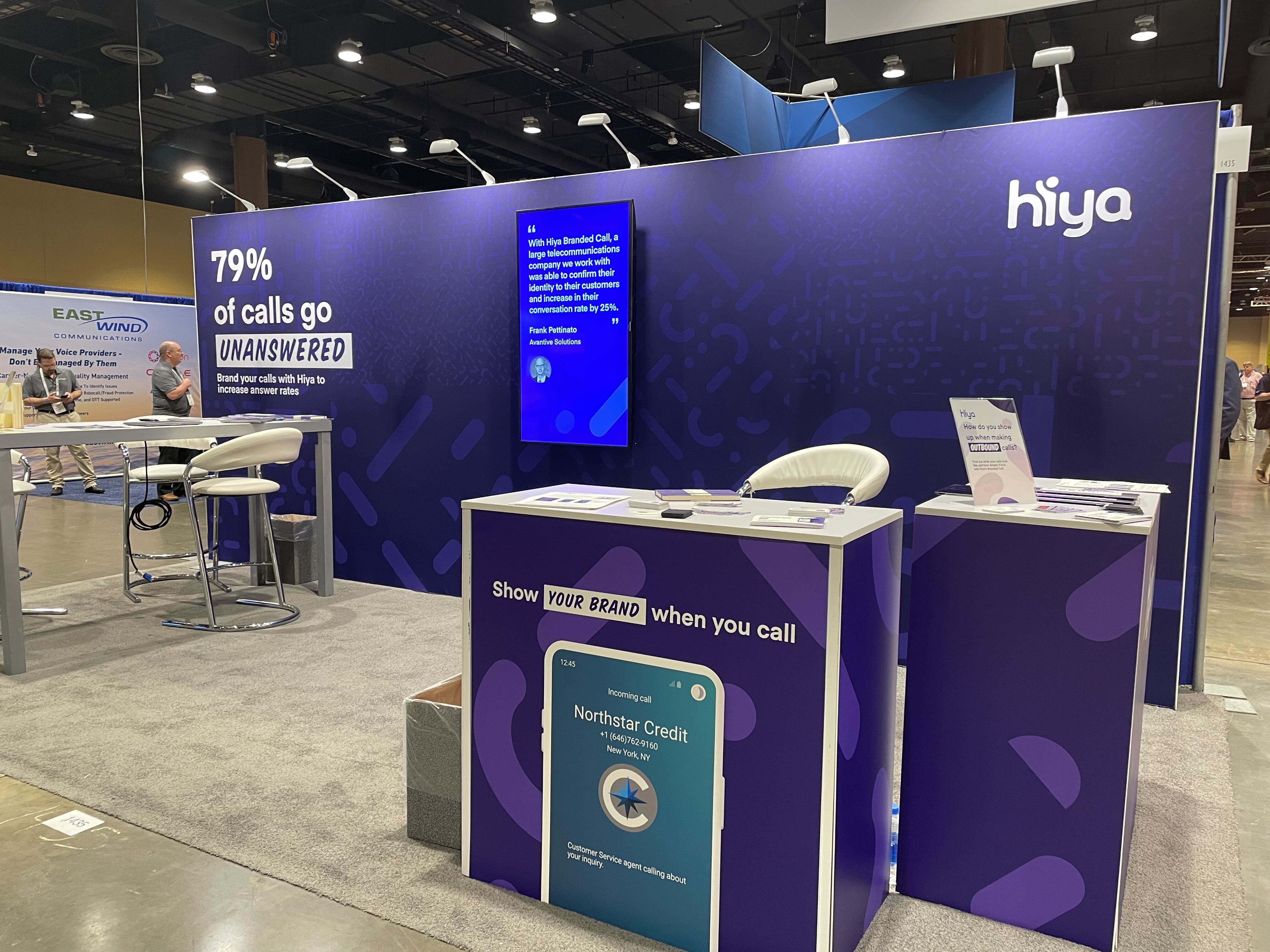 5G and its role in the mobile market place was a big topic of discussion. Jason Inskeep, Director of 5G Center of Excellence at AT&T, provided us with some enlightening takeaways. We were presented with a clear understanding of the capabilities of 5G, how it can effect business, and the role that mobile manufacturers play. Manufacturing will follow the technology and the carriers along with it. Phones will be made with 5G in mind, which changes the carriers entire strategy. The carriers can draw in new customers by pairing 5G service with a modern compatible device.
The influx of new technology and workplace tools has led to a new type of work environment. After two years of challenges and working from home, the industry is now on course to become fully hybrid. With the help of Kennedy Pereira, the AVP/GM of worldwide sales for AT&T, hybrid work became a focal point for the event. The discussion highlighted how to manage a hybrid workspace from an engagement point of view. We learned about how Intelligent Virtual Agents (IVA) coupled with cloud technology can be used to enhance the employee experience.
We were so grateful to be a part of the corporate decision makers, vendors, and analysts that made up Enterprise Connect this year.