You can finally identify and block spam calls on your iPhone. Finally!!! Apple's been a bit behind the curve for some time now, but not any more! Now, your iPhone can block spam calls… but how? Well, you came to the right place. To start, you'll need the Hiya app downloaded from the app store. Got it? Great. Let's get started. Without further ado, allow me to introduce you to your iOS 10 User Manual for Hiya.
THE GOODS
(i.e., the new features of Hiya 3.0 Caller ID & Block and how to use them)
SUPPORT FOR iOS 10 CALLKIT DIRECTORY EXTENSION:
Enable Hiya by going to: Settings –> Phone –> Call Blocking and Identification. Move the toggle next to Hiya from disabled to enabled.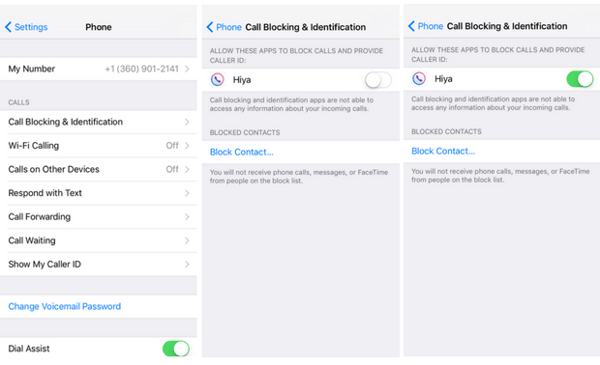 INTEGRATED SPAM AND FRAUD IDENTIFICATION
Robocalls and telemarketers will now be identified when your phone rings. Phenomenal.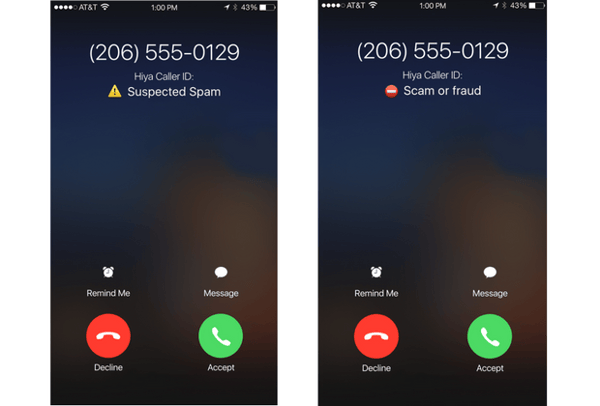 AUTO-BLOCKING SPAM AND ROBOCALLS
Now, let's say, you don't want to receive spam (annoying) or scam (fraudulent) calls. We don't blame you. Hell, that's why we're here. Hiya 3.0 gives you the ability to automatically block all nuisance calls through the Options tab.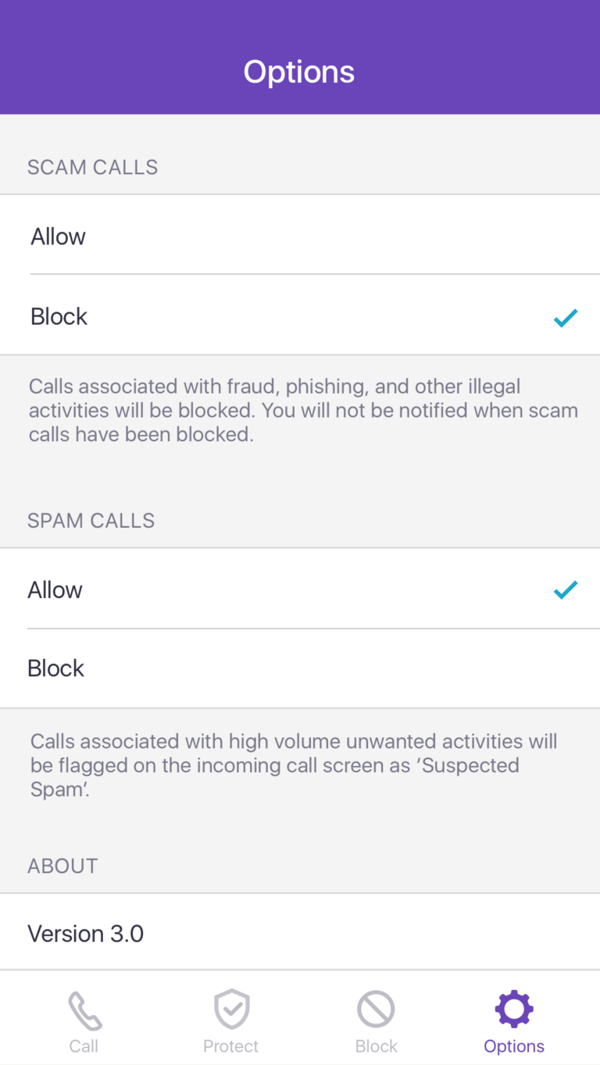 PERSONAL BLOCKLIST
Have some particularly annoying people you want to keep away? Now, you can now create your own custom blocklist. Add any number or contact to this list and Hiya will block it.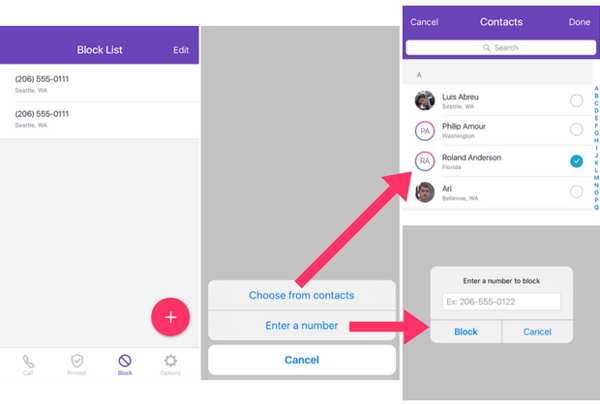 Note: There are some limitations with Apple's CallKit Extension. One being that we cannot hang up on a number that is on your block list; the call will go directly to voicemail. You won't know the call came through unless they leave a voicemail. Once added to your blocklist, their contact information will appear like this: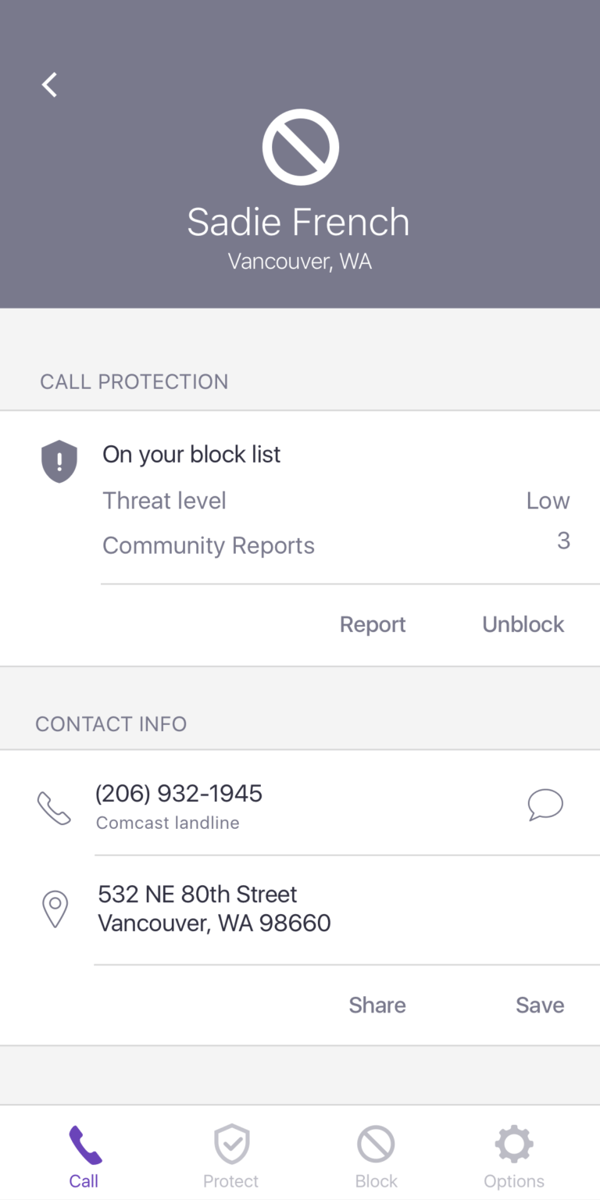 REVERSE PHONE LOOK-UP
Search for any number and Hiya will show you the caller ID and spam details (if any) for that number.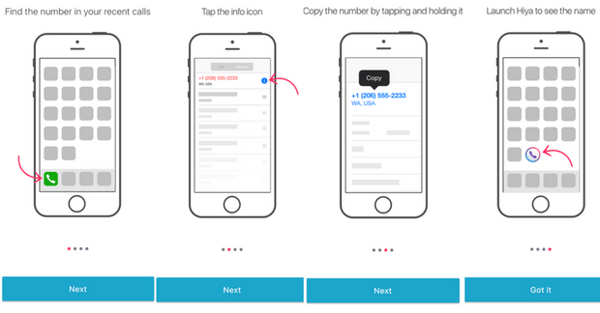 CALLER IDENTIFICATION
Whether your next call is from someone in your contacts, a caller identified by Hiya, or a caller currently unknown to Hiya, learn as much as you can through the caller details page.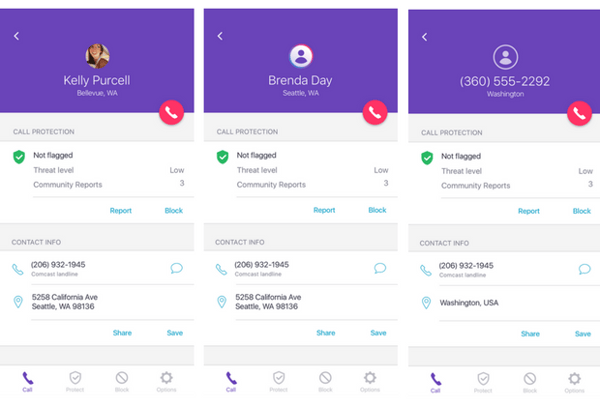 SPAM OR SCAM IDENTIFICATION
Ever get a call that didn't leave a voicemail, that left you wondering, "What if… just what if… that call was important? Should I call them back?" Save yourself time (and potentially money) by viewing a number's spam level and recent reports.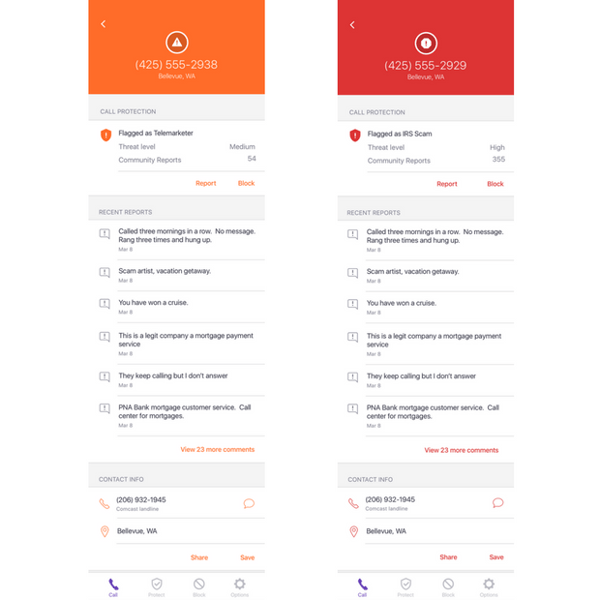 INTEGRATED DIALER
Start making calls from Hiya instead of your phone dialer and it will warn you of outgoing calls that could be possible scam or spam. The more you use the Hiya dialer, the better your live caller ID experience will be.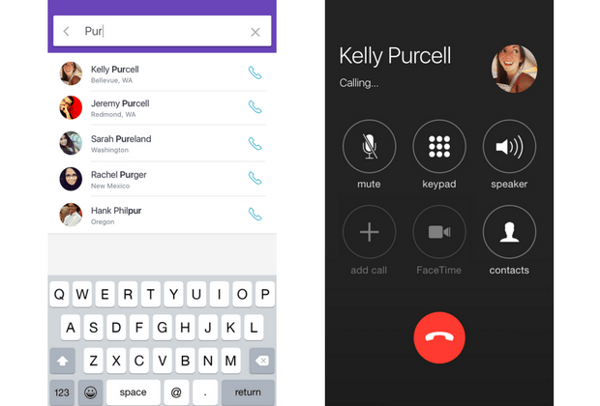 REPORTING A SPAM OR FRAUD NUMBER
Easily report spam or scam numbers to help raise awareness in the community.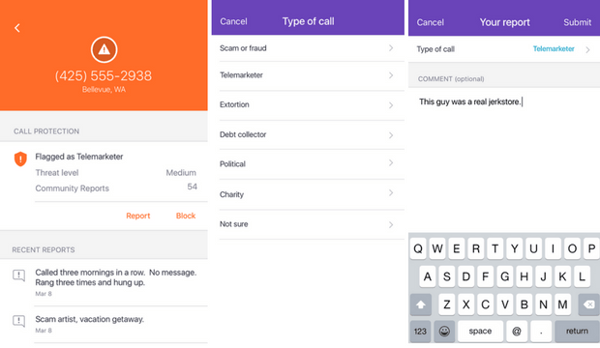 Now, put that spam blocking protection to use and enjoy your days with less interruption.