The popularity of investing in cryptocurrency has exploded over the past few years. Investors range from financial professionals to first-time investors who may have little understanding of how cryptocurrency works — just the desire to make a quick profit. And where there's money involved, scammers won't be far behind.
Cryptocurrency phone scams seem to have no geographic boundaries. Hiya users from all over the world report receiving these scam calls. In fact, cryptocurrency scams are among the top scams reported in several of the countries that Hiya monitors. During the first quarter of 2023, it was the most-reported scam call in the U.K. and the second-most reported scam in Canada.
"This is the number one type of fraud in the world," said Sorin Mihailovici, editor-in-chief of scam-detector.com in an interview with Canada's Financial Post.
Download the Q1 2023 Global Call Threat Report to see the top phone scams in countries around the world.
Hiya users worldwide are reporting cryptocurrency phone scams
Here is a sampling of reports of cryptocurrency phone scams from Hiya users across major markets:
France: "Cryptocurrency scammers want my credit card number. They keep harassing me using different phone numbers."
Canada: "Claiming I have cryptocurrency in a frozen account that they want to return to me. They tried to gain access to my device."
The U.K.: "Eastern European individual cold calling and demanding money to deposit to my cryptocurrency."
Spain: "Cryptocurrency scam. They say that you have the funds blocked and threaten you with a fine."


Financial losses pile up
According to the Federal Trade Commission, in the U.S. alone, $1.4 billion was lost to cryptocurrency scams in 2022. The FTC warns that one sure sign of a cryptocurrency scam is when a so-called "investment manager" contacts you out of the blue — whether by phone, email, or through a social media site. "They promise to grow your money. The investment website they steer you to looks real, but it's really fake, and so are their promises," says the FTC.
In January 2023, Europol (the European Union's law enforcement agency) shut down call centers in Bulgaria, Serbia and Cyprus selling fake cryptocurrency. Europol reported that criminal organizations lured German victims to invest over EUR 2 million in bogus crypto investment websites, and there were victims in Switzerland, Australia and Canada as well.
The U.K.'s national reporting center for fraud and cyber crime, Action Fraud, reported that more than £146 million was lost to cryptocurrency in 2021, which was 30 percent more than the previous year. In April 2023, the BBC reported on a global fraudulent cryptocurrency network that it says scammed British and other citizens out of more than a billion dollars. The BBC identified 152 investment brands used by the scammers.
According to the Canadian Anti-Fraud Centre, investment scams stole more than $115 million from Canadians in 2022, and many of those involved cryptocurrency. The organization warns Canandians that cryptocurrencies operate independently of a central bank and are unregulated in Canada.
Learn more about international phone scams
Want to learn more about phone scams around the world? Then download Hiya's Q1 2023 Global Call Threat Report. The report not only reveals the most common scam tactics in several countries, but it also compares spam and fraud call volumes in 38 countries around the globe. Data in the report is based on more than 6.7 billion spam calls observed by Hiya worldwide in the first quarter of 2023.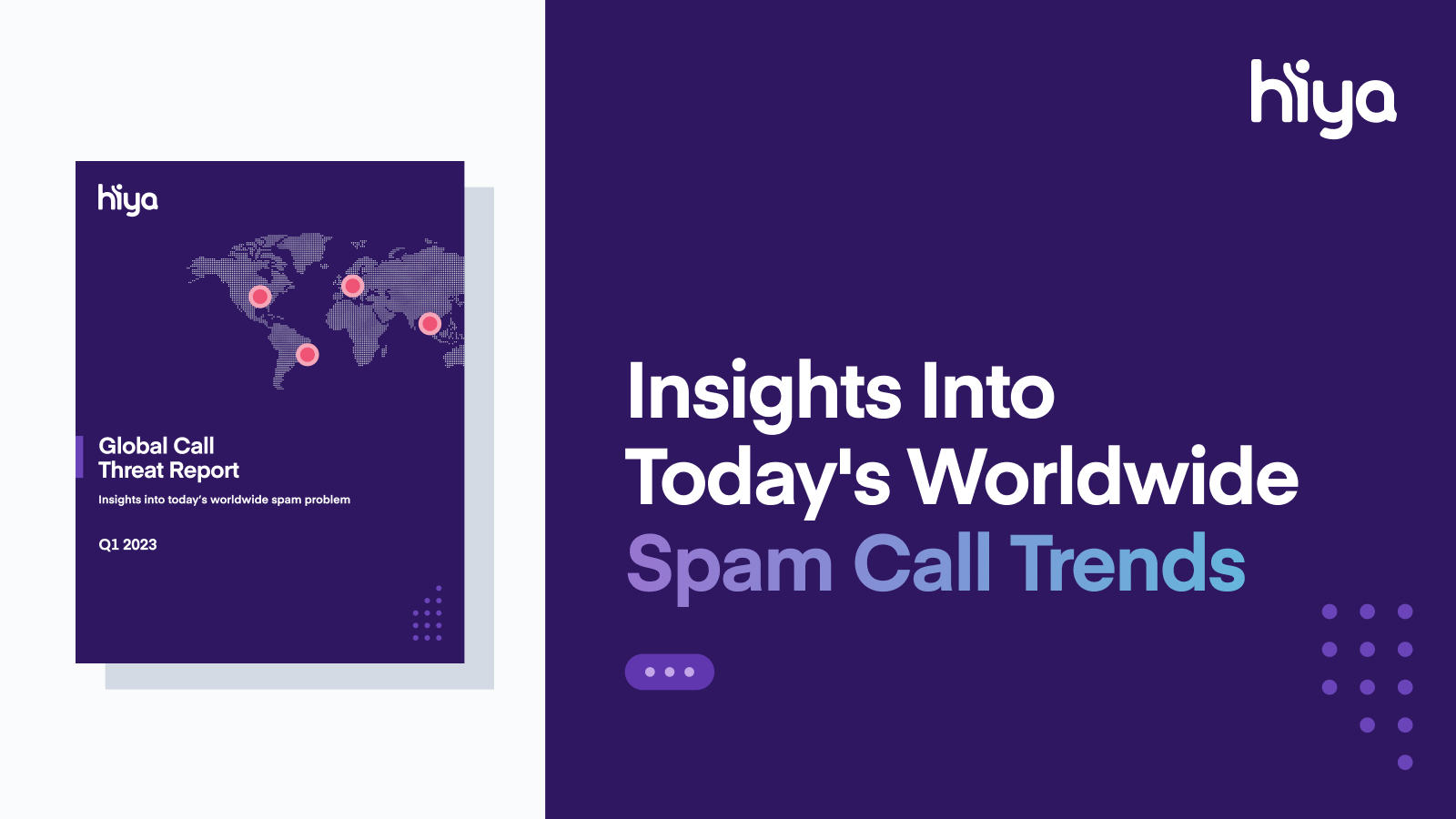 Download the Q1 2023 Global Call Threat Report